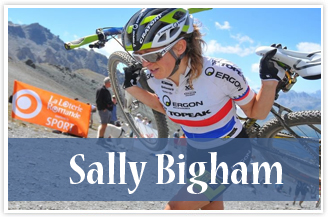 Sally Bigham;
Pro MTB Rider
"I'm not a 'normal' pro-rider," says Sally Bigham, a pro-mountain bike racing sensation who lives in England. "I didn't gradually rise through the ranks. Instead I stumbled across mountain biking in 2006 and 2 years later I found myself competing against the World's best."
Sally is currently ranked number one in the UCI World Marathon Rankings. Her victories in include: The Cape Epic 8 day stage race (South Africa), Andalucia 6 day stage race (Spain), Grand Raid Cristalp (Switzerland), Roc D'Azur (France), Adamello bike marathon (Italy), Kitzalp (Austria), and Etna marathon (Sicily).
"I was recommended it [elete] when I first started racing and I've used it every since."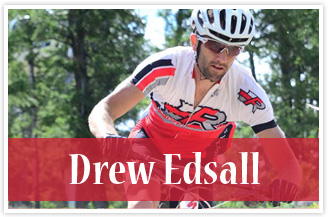 Drew Edsall;
Endurance Mountain Bike Racer
Although he excels at endurance and stage racing, you will also see Drew racing in his favorite cross-country, cyclo-cross, and Xterra races. Prior to mountain bike racing, Drew was a three-time decathlon champion in college and traveled the globe playing soccer in high school.
"elete will make sure you never run into cramping issues, and it is very easy to use. You will enjoy the work outs more knowing that you are taking an essential supplement that will help you reach your goals faster."
Drew graduated from Gettysburg College with a degree in exercise sciences. He holds a level 2 USAC coaching license and coaches numerous cyclists and triathletes throughout the country.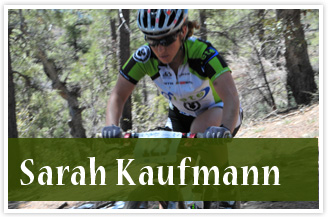 Sarah Kaufmann

;

Endurance Mountain Bike Racer
Sarah Kaufmann, is a dedicated, driven endurance mountain bike racer. She has been an enduro mountain bike racer going on two years now and participates in 24-hour endurance mountain bike events all over the country.
Sarah was crowned winner of 24 Hours In The Old Pueblo, an endurance mountain biking event that takes place every February in Tucson, AZ,  in the category of Solo Female.
"In the heat, elete is a huge benefit to keeping myself in the game. That's what I've found it has and offers. I can't remember where I'd read or hear this, but I'd learned somewhere that for electrolyte replacement products, there has to be four components. elete has all four components, and I've found it to be more effective than other electrolyte products."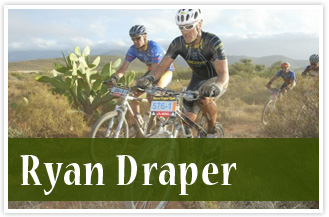 Ryan Draper;
Ultra-Endurance Mountain Biker
Ryan Draper, age 29, is a human dynamo. He is an ultra-endurance mountain bike racer who—in between training and racing as a professional cyclist in Canmore, Alberta, Canada. Ryan is also a performance consultant, coach and spin instructor, and general manager of Rebound Cycle, a bike shop located in Canmore.
What is it about cycling that you love? "The constant challenges from the terrain/weather/competition and every changing technology behind the sport."
"I use it [elete] daily at work to get me past the 4 p.m. drag time and then use it prior to/during/post training for optimum performance during all workouts. I use it a little more during warmer weather and during races."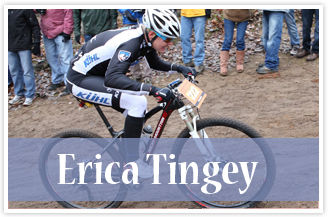 Erica Tingey;
Pro Cross Country Mountain Bike Champion

Erica Tingey balances a full and active life not only as a champion cross country mountain bike racer, but as a busy wife and mom. Her love and devotion to her family is very evident, and Erica credits cycling with helping her to be an awesome mother. "My passion is being the best mother I can be," says Tingey, "and riding my bike helps me be that!
Riding and racing motivates me to get out of bed and do my workouts and eat the way I do. It keeps me exercising through the winter when it's not as enjoyable. It keeps me full of energy and life and that helps me be a better mother to my son."
"I found elete through Sarah Kaufmann. She and I raced together at the Utah ICUP races. As I got to know her and the other racers, I found out most of them use it and that it's a great product."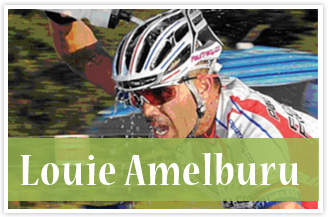 Louie Amelburu;
Pro Racing Cyclist
When he entered his first charity bicycle ride at the age of 28, Louie Amelburu, 44, a resident of Las Vegas Nevada, had no idea that his first race would ignite a lifelong passion for cycling.
In the years since that first race, he has had an impressive 159 wins and has stood on the podium 254 times. Louie maintains a hectic schedule teaching school at Mike O'Callaghan Middle School and averaging 300 to 400 miles a week on his bike.
"I started using elete during the Mt. Everest challenge 2003, a grueling two-day stage race that covers 180 miles and climbs 30,000 feet."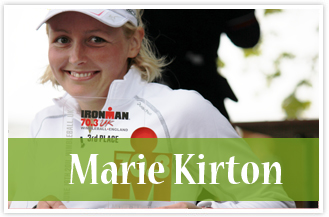 Marie Kirton;
Ironman Athlete
Marie Kirton was born a die-hard athlete. She grew up in a small farming town in New Zealand and tried as many sports (running, swimming, netball, rugby, soccer,) as she was able to during her childhood and high school years. While studying Physical Education and Commerce at university, Marie completed her first half marathon. "I had never known such pain," she said.
Marie has competed in four Ironman races, seven Half Ironmans, and numerous other standard and sprint distance triathlons. In 2011, she placed 3rd and 4th in her age group at the UK Half Ironman and UK Full Ironman and qualified for the World Long Distance Champs and the Ironman 70.3 world champs earlier this year.
"I was recommended it [elete] by a health store as I was looking for a product to help my parents with their cramps at night. I ended up trying some myself on a long bike ride and noticed the difference immediately…"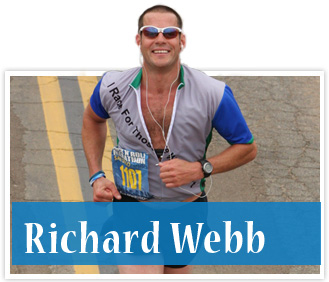 Rich Webb;
Iron-Distance Triathlete
Rich raises awareness and money for two causes very near and dear to his heart—Lupus and Hempophagocytic lymphohistiocytosis or HLH. Rich's mother, Kathleen Hale Webb, passed away a year ago following a lifelong battle with Lupus. Dear friends of Rich lost their infant daughter to HLH, a rare disorder that primarily affects young children. Children with HLH produce an excess of histiocytes and lymphocytes, infection-fighting cells in the body, which causes inflammation, loss of function, organ damage, and death. This elete athlete with a big heart recently spoke with us about his racing and training schedule.
"During my second and third iron-distance triathlons, I had some major digestive issues. The reason was due to getting my electrolytes through sports drinks. My stomach got 'sloshy' from too many sugary drinks. With elete, I simply cut out the sport drinks, and I eliminate any ill effects from too much sugar."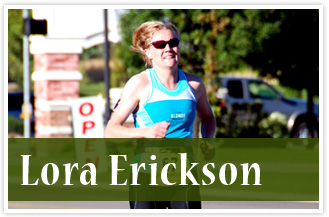 Lora Erickson;
Competitive Triathlete,

and Professional Athletic Trainer
Lora Erickson, aka Blonde Runner, is a competitive runner and triathlete with over 25 years of experience. As one of Colorado's top distance runners, various colleges throughout the United States heavily recruited her. Lora accepted an athletic scholarship running for Utah State University where she was honored as an All-Conference runner and graduated with a Bachelor's of Science degree in Health Education with dual minors in Nutrition and Chemistry. She is the owner of Blonde Runner Health LLC in Bountiful, Utah where she currently resides with her husband and four children.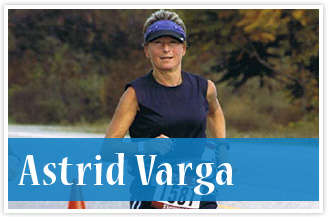 Astrid Varga;
Marathon Runner
Astrid Varga is living proof that some of the best things in life happen when we're older. Seventeen years ago, Astrid, then 40, ran her first 10k taking first place in the Master's category. That day, Astrid was transformed into a long-distance marathon runner.
Since that first 10k race, Astrid has completed dozens of marathons both in Canada and the U.S. taking first place in her age category in may of these events.
"The benefits [of elete] are that I can go longer and harder and no cramps!  I don't even get lactic acid buildup, and my muscles recover faster after an event…"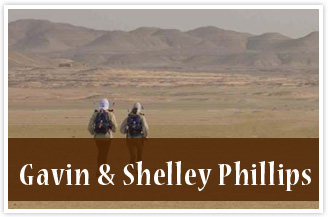 Gavin and Shelley Phillips;
Ultra-Distance Desert Runners
and International Adventurer
There is hardly a dull moment for husband- and wife- athletes and global adventurers, Gavin and Shelley (nee Michelle Burke) Phillips. Gavin and Shelley, native Australians, have lived on three continents and have traveled to more than 50 countries. In March 2008, the Phillips' competed in the Marathon des Sables (MdS), a seven day, 150mile, water rationed desert footrace in the world's harshest desert, the Sahara. Through their participation in MdS, the Phillips' raised funds for Facing Africa, a charity dedicated to treating and eradicating Noma, an infection that strikes young children and adults in sub-Saharan countries.
"We both noticed a definite endurance level increase – almost as if the elete maximizes the value of your water – super important to us when our water is rationed."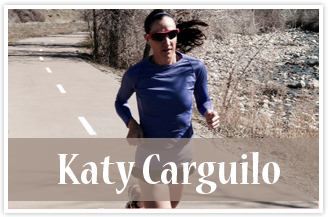 Katy Carguilo;
Triathlete
Katy began swimming competitively at the age of 11, and continued through college. After moving to Utah in 2005, she began running as a way to keep in shape. It wasn't until 2011, however, that she decided to try her first triathlon, and signed up for a Half Ironman before she even owned a bike.
Katy now competes as a professional, and has set some impressive personal goals. Her passion and commitment to her life and her sport are an inspiration to all of us here at elete.
"Electrolytes are extremely important not only during physical activity but in everyday life. Always preload with elete before you exercise and use it for recovery as well!"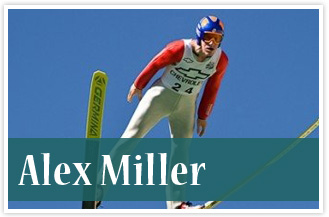 Alex Miller;
U.S. Ski Team Member
and Nordic Combined Skier
Alex Miller grew up in Steamboat Springs, CO and began training with the Nordic Combined team based in Steamboat.
Alex and his twin brother, Davis, are among twelve prestigious and talented athletes who were named to the U.S. Nordic Combined Team.
"I think [elete] is a great product for use both in small and very long work outs. You feel better when you use it. There are no carbs in it so you don't have to worry about gaining weight, and it makes you feel better during your work out…"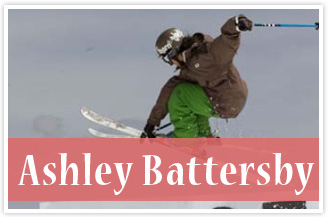 Ashley Battersby;
Freeskier
In the formidable and male-dominated sport of freeskiing or freeriding, Ashley Battersby, 19, of Park City, UT clearly stands out from the rest—and not just because she's a female.
Her gravity and death-defying leaps and 360s in addition to her rail jam moves are award winning and awe-inspiring.
"elete Electrolyte Add-In is for those who need to be hydrated, which is everyone! No matter what, you need water to live and you also need electrolytes! This product is for everyone!"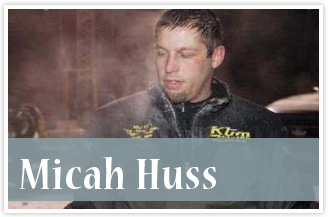 Micah Huss;
Cross-Country Snowmobile Racer
Micah Huss was raised in Kotzebue, Alaska, a small Eskimo community 33 miles above the Arctic Circle with a population of 3,000 people—very remote and accessible only by airplane. He is currently a heavy equipment operator for Northland Services in Anchorage, Alaska. He operates a 80-ton forklift off loading and loading freight barges.
Micah's interests include hunting, camping, flying, being with family and friends, and, of course, racing of all kinds.
"My plans are to race all cross-county, ice ovals and Iron Dog. My goals are to wing everything or at least get on the podium."
"[after using elete] My recovery time is faster, and I don't cramp up. In cross-county racing, you don't have time to eat or rest, so it's extremely important to get all the nutrients you can while in the pits getting fuel for your snowmobile. elete Electrolyte Add-In™ has proven to be the best product I've tried. No crash and my body feels great after the races."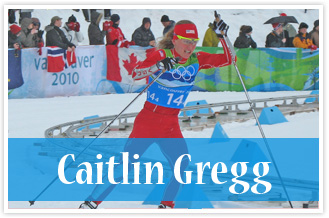 Caitlin Gregg;
Cross County Winter Olympian
"I came across
elete Electrolyte Add-In™
while I was training in Canmore, Alberta," Caitlin said. "I was training in the cold dry air at altitude and knew that I needed a great electrolyte drink during training. A local athlete suggested I try
elete
and the rest is history. I instantly felt the benefits of the increased recovery despite putting in higher hours on snow."
Caitlin spends her free time as a mentor and role model for at-risk youth in North Minneapolis. The goal of the program is to teach the children about the benefits of exercise and healthy eating. She loves working with these kids and has found a real passion for educating them about the opportunities that exist for them with sports.
"A local athlete suggested I try elete and the rest is history. I instantly felt the benefits of increasing recovery despite putting in higher hours on snow."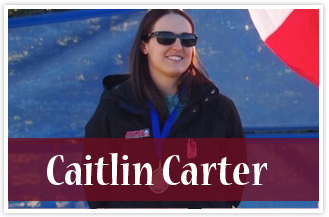 Caitlin Carter;
Skeleton Racer
Caitlin Carter became a skeleton racer almost by accident.  Invited to a recruitment event, she originally thought she would try out for bobsled.  When she discovered that she was "too short and light" to be a bobsled racer, she signed up for skeleton instead.  She did well enough that she was invited to train, and first competed in the 2011-12 season.
"elete is a healthy, natural alternative to sports drinks that anyone, at any age or athletic skill level, can add to their routine to help them stay hydrated and performing at their best."
As she steadily moves up the ranks in the sport, elete is pleased to sponsor Caitlin and we look forward to seeing her on future podiums.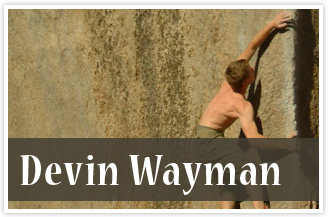 Devin Wayman;
Competitive Rock Climber
My name is Devin Wayman. I love to travel and experience new things in life. I'm a bit of an adrenaline junkie. Since the age of 8, I've been lucky enough to travel about every other year to somewhere in the world.I also really enjoy the water, scuba diving, and seeing some amazing islands and new places. I came across rock climbing, gave it a try and I was hooked from day one. The first time I climbed at an indoor gym, my mom told me I was a natural and to keep doing it.
My long term goals are to climb all over the world and enter as many competitions as possible.
"I was on a backpacking trip and my step mom offered me some elete. I could tell that it helps a lot with muscle cramps while hiking, so I then decided to get some and try it out for climbing. It has worked great and really helped me with my performance."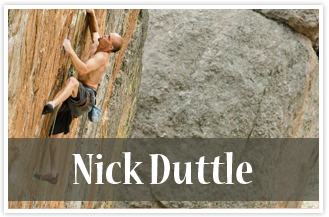 Nick Duttle;
Champion Rock Climber
Nick Duttle is a professional climber from Las Cruces, New Mexico who currently travels the country in order to climb the most difficult and technical sport routes and boulders.
Nick was born with a genetic condition, hypohidrotic ectodermal dysplasia, which affects the skin and development of sweat glands. The doctors told Nick's mother that he would not live past the age of three. Yet, Nick not only proved the doctors wrong, he went on to become one of the world's strongest climbers.
Nick guides climbing trips in Colorado in the summers, enjoys teaching clinics and attending climbing events whenever possible, and serves as an ambassador/sponsored athlete for several well-known climbing and outdoor companies.
"…I like the simple flavor [of elete] as opposed to sugary energy drinks, and was impressed with the product."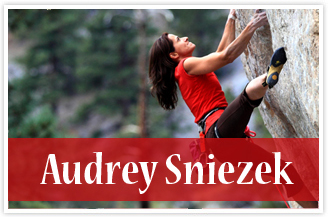 Audrey Sniezek;
Pro Rock Climber
With a degree in computer science, Audrey worked as a software professional for 15 years. But it was in university where her friends introduced her to the sport that has captured her heart, and taken her around the world. "Rock climbing quickly became my passion and my peace," says Audrey.
"I have been climbing now for over 20 years and in these later years, I've been driven to pursue my potential to the max," she said. "I train hard, but efficiently. I care about performing in this sport for the long haul and take care to nourish and treat my body well."
In addition to her professional career as a climber and software professional, Audrey also believes in giving back to her community. She donates her time and talents to helping high school kids in rural communities develop and hone their computer science skills so they can pursue a career in the field beyond high school.
"elete is not just for the elite athlete. Everyone needs electrolytes and can benefit from a daily supplement."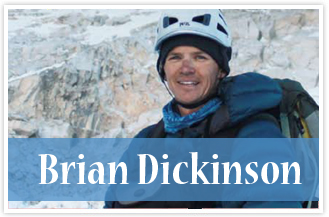 Brian Dickinson;
Professional Mountaineer
Brian Dickinson served for six years as a U.S. Navy Air Rescue swimmer before he moved to the Pacific Northwest to get his MBA and pursue his passion for extreme sports and mountain climbing. He has climbed in expeditions on the highest peaks of the seven continents, including Mount Everest, with the majority of climbs in the Cascade Mountains, near his home.
Brian is the author of Blind Descent, a memoir about his 2011 solo summit of Mount Everest, where he survived getting down from the summit completely snow blind and alone. He also travels the nation as a motivational speaker and visits orphanages in the countries where he climbs. Brian is a husband and father of two children who leads by example in living life to its fullest.
"If you are truly looking to stay fit, then working out alone won't get you there. You have to focus on nutrition as well. elete is the essential glue that binds fitness and nutrition together, providing better performance, hydration and muscle recovery."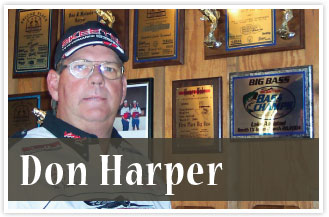 Don Harper;
Professional Bass Fisherman
Unlike other professional sports—cycling, running, triathlons—in which, literally, time is money, in the world of professional bass fishing, it's weight that reigns. And like other professional sports, professional bass fishing tournaments offer some pretty serious (six- and seven- figure) cash purses to the lucky fisherman (or woman) who can weigh in with the days' heaviest catch. Just ask Don Harper of North Fort Worth, Texas, a professional bass fisherman.
Late one summer, elete was connected with Don who related to us his experience in using elete Electrolyte Add-In™. Don used to suffer debilitating cramps while fishing. Sitting in an open boat for hours under a blazing hot Texas sun and exposed to brutal Southern humidity. Don was losing electrolytes, which was affecting his performance. Don credits elete Electrolyte Add-In ™ with banishing is cramps and allowing him to continue to follow his true passion and sport – bass fishing.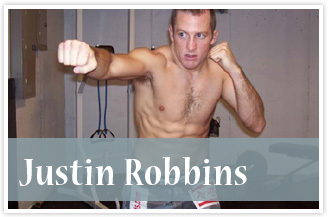 Justin Robbins;
Ultimate Fighter
A rising star in Ultimate Fighting or Mixed Martial Arts (MMA), Justin Robbins. An athlete from a young age, Justin wrestled throughout high school and into his first year of college before moving back to his hometown to marry his high-school sweetheart. Justin first become involved in Ultimate Fighting in college through his college roommate who was a professional UFC fighter. Shortly there after Justin began training and a few years later started competing in MMA events.
"I can tell a big difference when I don't use elete. I can get easily dehydrated, and it's hard to make weight. With elete, it is easy to make weight, and I'm not thirsty all the time."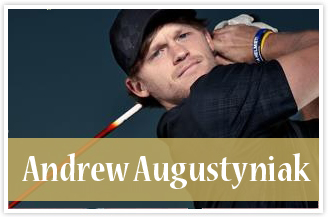 Andrew Augustyniak;
Pro Golfer
Born and raised in Tempe, Arizona, Andrew Augustyniak was a two-time, first-team, all-state golfer in high school. In college, he became a first team All-American junior college golfer. After graduating with his degree in Business Management, Andrew has continued to follow his dream to become a high-ranking professional golfer.
"Within the first week of adding elete Electrolytes to my water," says Andrew, "I noticed a big difference. On the course, my energy level seems to stay constant throughout the day. The difference in using elete electrolyte water as opposed to just water is very noticeable."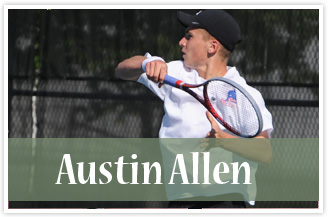 Austin Allen;
Amateur Tennis Player
Austin was first introduced to tennis by his dad in elementary school, but, he says, he didn't begin working to improve his skills until the sixth grade. His high school accomplishments include competing in the USTA Winter National Championships, as well as earning all-state status. He was ranked in the top 60 of the USTA Southern Section, which is an area covering nine states.
Austin attends East Carolina University, and has set a goal for becoming a contributor to the starting lineup for ECU.
"After I realized other commercialized sports drinks are almost as bad as soda, I began searching the Internet for alternatives, and that is when I discovered elete."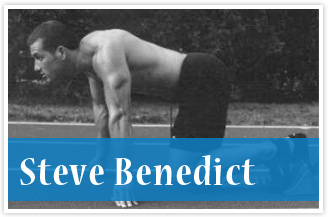 Steve Benedict;
Sprinter
This young, powerful sprinter who hails from New Jersey has the strength, speed, and stamina to literally dust the competition. Steve's initial interest in sprinting began as a freshman in high school when, as a running back for football, his parents and coach encouraged him to try out for track and field. Initially hesitant at first, Steve handily won county championships, fell in love with the sport, and, well, the rest is history.
One of the tools in this superstar athlete's arsenal is elete. "I am one who always has an open ear and am open to change. I have no problem trying something new if it enhances my performance. A friend of mine in Arizona found elete on the Internet and sent me some info on it. At the time I was using Gatorade, but it left me feeling 'heavy' all the time."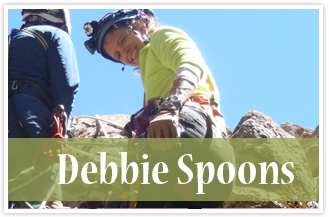 Debbie Spoons;
Cave Search and Rescue
Debbie Spoons is a member of one of the largest search and rescue teams in Utah, and specializes in mountain and cave rescues. An avid climber and caver, Debbie has found elete to be a critical tool not just for herself and team members, but for people needing to be rescued on the mountain.
Skeptical at first, Debbie first tried elete once when she had leg cramps at night. She was surprised to find immediate relief. Now, she and her team are never without elete. They love not only that it works so well, but that it is lightweight and easy to carry.
"It [elete] actually works. That's it. The bottom line is it actually works.There is nothing else I have found that actually works or can even come close to what elete does."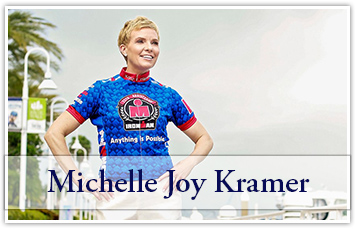 Michelle Joy Kramer,
CHHC, AADP
Michelle Joy Kramer, CHHC, AADP is a Board-Certified Holistic Health Practitioner and Integrative Nutrition Health Coach who  assists individuals and corporate teams in achieving their optimal health through healthy lifestyle choices regarding nutrition, exercise, spirituality, relationships, and careers.
Michelle is a graduate of the Institute for Integrative Nutrition and holds a Certificate from the Cornell University Plant-Based Nutrition Program. She has completed CEU and Certification Programs for Health Counseling through Purchase College. She holds accreditation from The American Association of Drugless Practitioners and is a member of the American College of Lifestyle Medicine.
Additionally, Michelle  has a global private concierge health coaching practice and is the organizer of a whole foods plant-based community group in Naples, Florida, called the Naples Green Scene, and is on the advisory board of The Plantrition Project. She is also  an accomplished top competing Triathlete and considers her best achievement to be qualifying and completing the IRONMAN World Championship Triathlon in Hawaii.